Bauer
photography, ppc advertising, preparing online modules that help in ordering CUSTOM products (on request).
Creations for digital needs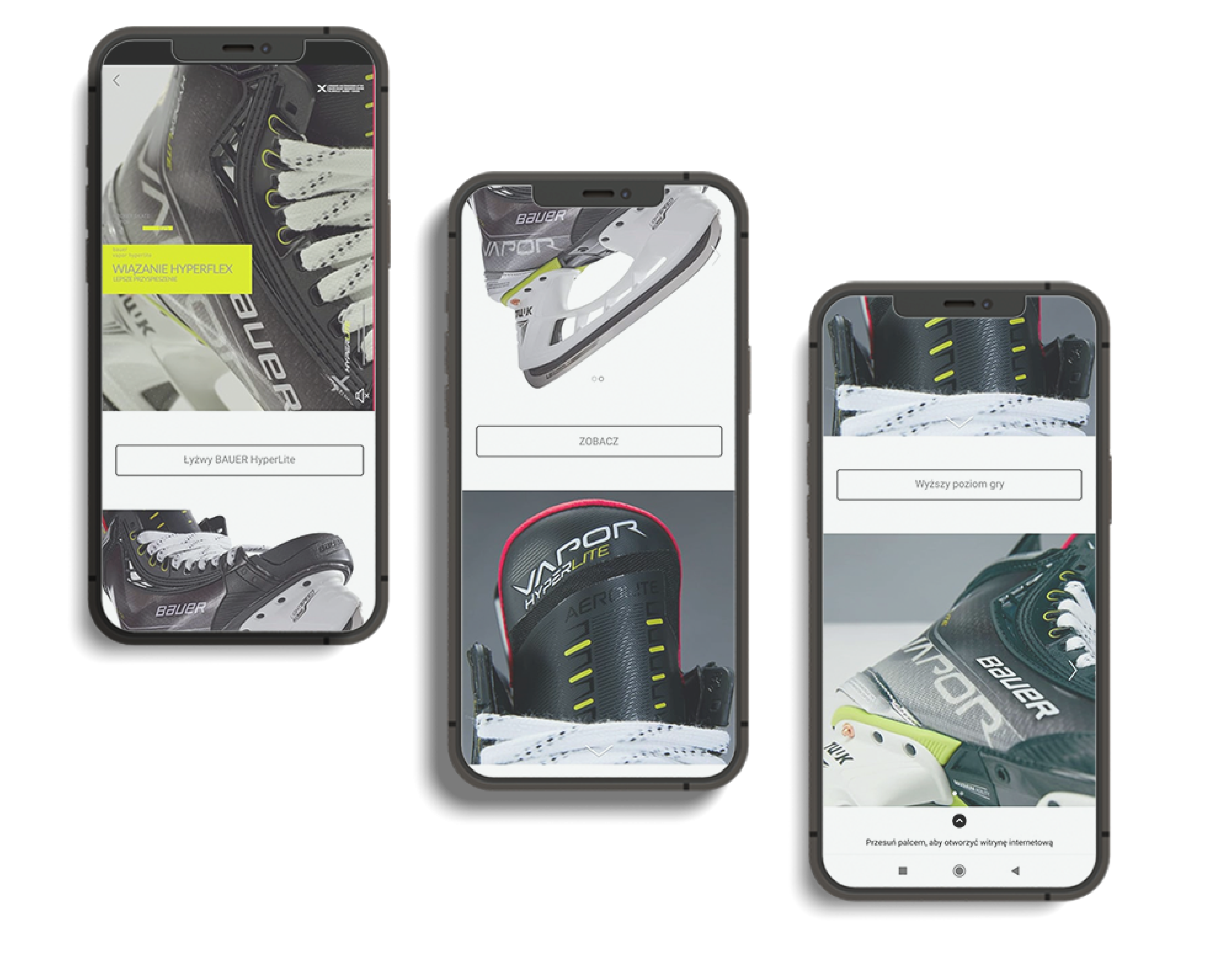 Such a large brand requires a huge amount of digital creations. Creating content for Facebook, Instagram or e-commerce is daily work that supports the brand and strengthens its image on the Internet.
Polish app for equipment personalisation
Bauer company offers products in a CUSTOM version, for an individual order. We have prepared a special form addressed to Polish customers, where they can see different variants of the equipment and choose items according to their individual preferences.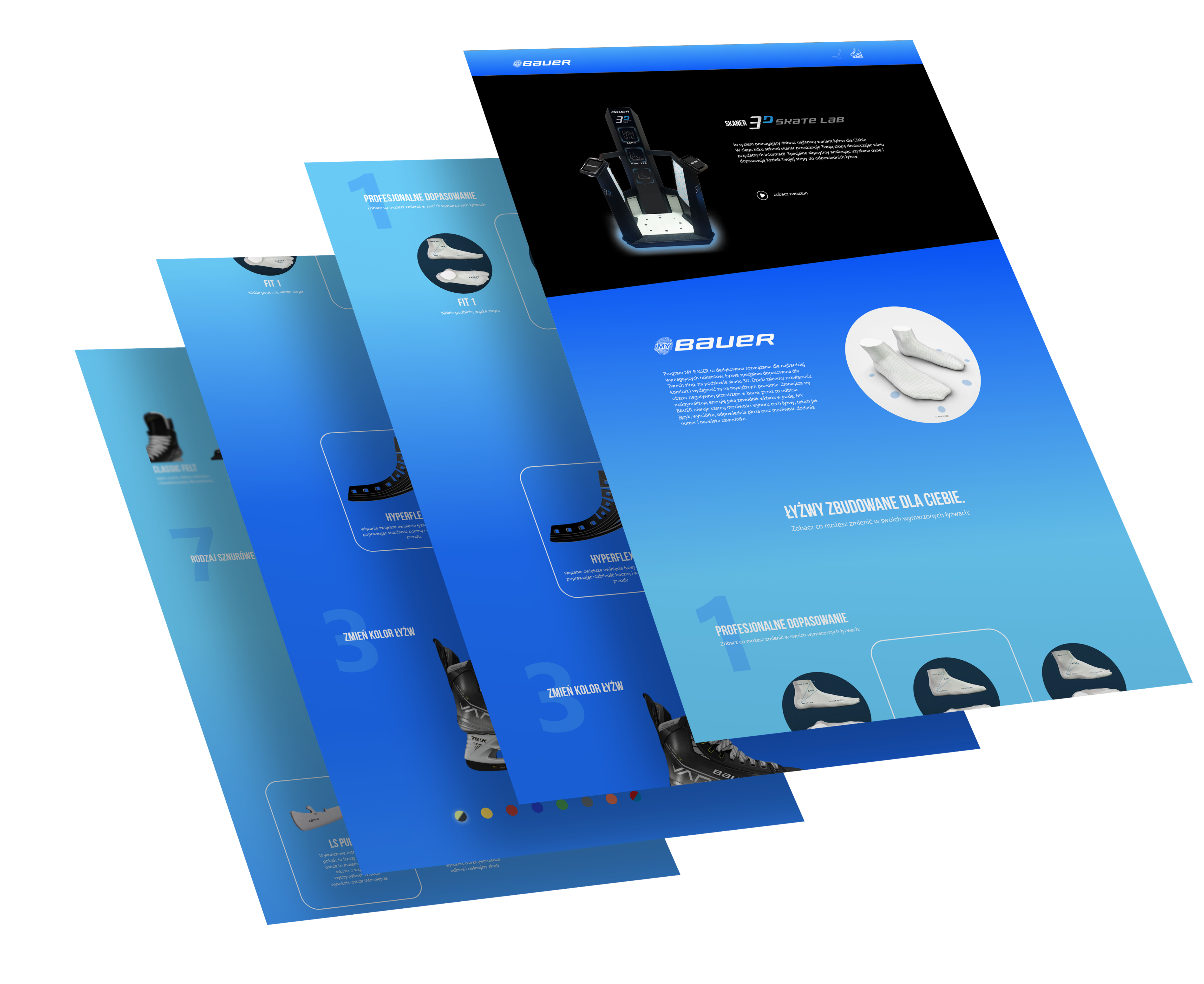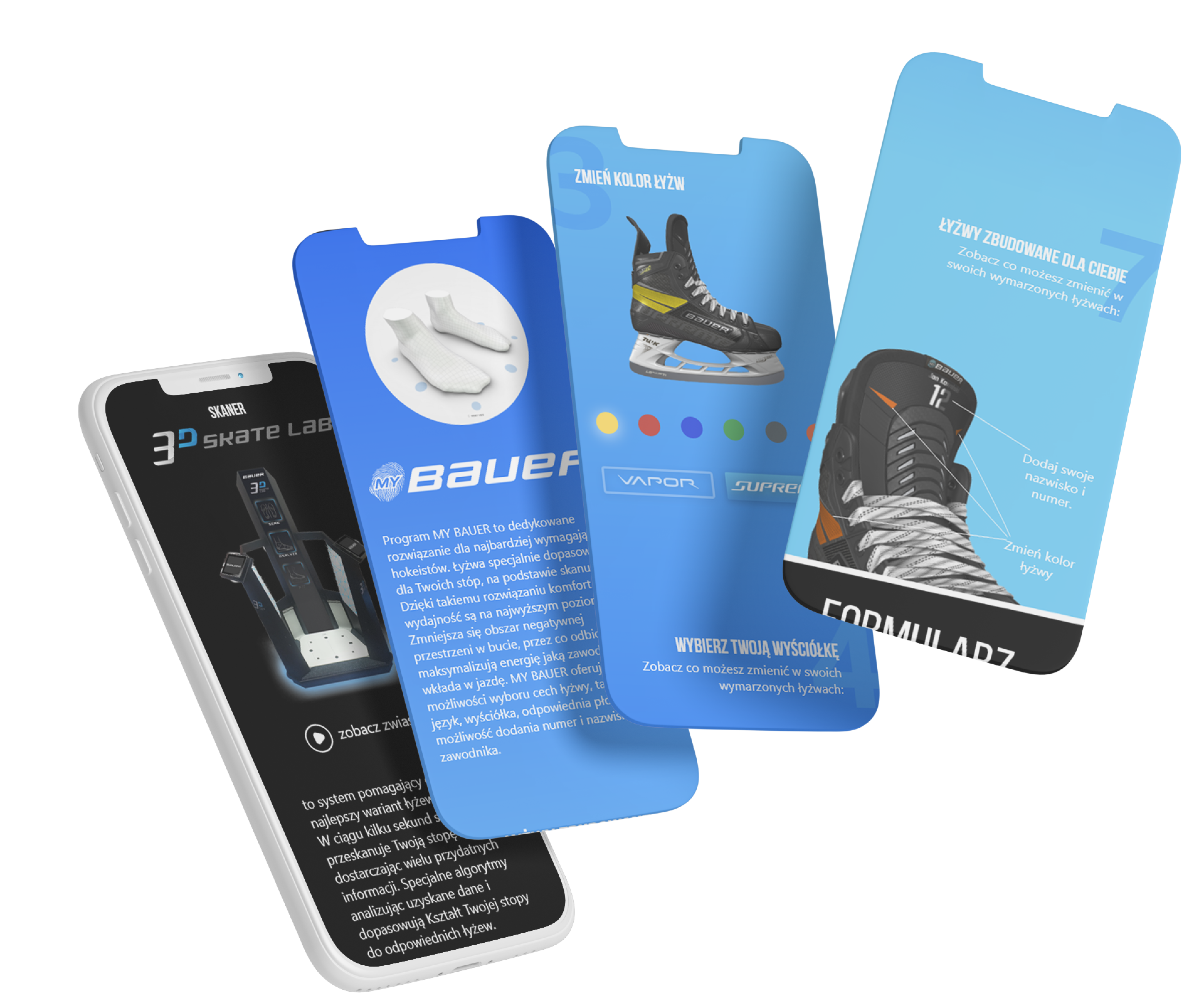 The project is responsive and gives possibility to change products as they enter the market. The bold layout attracts attention and at the same time is clear and accessible to the user.